Dental Veneers by Artistry In Dentistry
Is an imperfect smile hindering your confidence? Invest in a change that will improve your life. Cosmetic dentistry is an easy way to unleash a confident new appearance.
Our high-quality dental veneers will reveal your most beautiful smile. They are ultra-thin pieces of porcelain that can be used to cover up different dental flaws.
Porcelain matches your natural dental enamel. We select your shade and personalize the shape of your tooth veneers based on your natural teeth.
Dr. Sheldon Sullivan, DDS, is a skilled cosmetic dentist who helps train other dentists in cosmetic procedures, along with being a mentor through Spear Education. He proudly provides the highest quality of veneers to all his patients at Artistry in Dentistry.
"I was amazed that I could smile again! … He made [my veneers] look like my natural teeth would have looked if they were perfect." – Jeff
What are the benefits of dental veneers?
Imagine having a couple of appointments at your local dentist and then one day (very soon) just suddenly having a dazzling smile. How can this happen? Dental veneers are like new tooth surfaces. They're each custom-made out of porcelain, and they fit over the front of your visible teeth. That means you can:
Cover stains and cracks.
Change the shape of a tooth.
Make a crooked row of teeth look straight.
Close gaps between teeth.
Make your smile look much whiter.
And many other cosmetic effects.
This has been amazing for the self-confidence of many of our patients. People who hardly smiled because of being embarrassed about their teeth now love to smile as often as possible. They feel great and want to show it as often as possible. At Artistry in Dentistry, we only recommend the best procedures we can offer that will truly help you. Our friendly dental team wants to build trust with you, so we give our recommendations and then let you decide. If veneers are right for you, in our opinion, we'll let you know.
The porcelain veneer procedure.
It's easy for you to receive tooth veneers and get a smile you'll be proud to see in the mirror. Once your veneers are bonded to your teeth, you'll be able to chew and smile naturally. You should be able to enjoy your veneers for many years. You just need to take care of them. Brush and floss regularly—and visit your dentist every six months, of course. The process involves:
Consultation
You and Dr. Sullivan determine that veneers are right for enhancing your smile.
Preparation
We design a treatment plan and prepare your teeth for veneers by removing a small layer of the natural enamel. You leave our office with temporary veneers to keep your smile looking great.
Veneer Creation
Our expert lab manufactures your custom veneers.
Placement
When they are ready, you return to our office for final placement. We will check the fit and aesthetic, and polish the veneers to perfection.
For some cases, we can change the usual process that we listed above. With prepless veneers, we do not have to prepare your teeth by removing much natural tooth material.
Instead, Dr. Sullivan will gently prepare and shape the surface of your teeth so they will be able to enjoy a very good bond with prepless veneers. We may also be able to place your prepless veneers in just one appointment.
Another way we can break from the longer routine is with our in-house CEREC machine. With the CEREC, we can manufacture our own customized porcelain veneers rather than waiting weeks for an outside lab to complete them. You won't have to wear temporary tooth veneers when we make your final veneers during your single appointment.
"The best dental care I have ever experienced! Professional, courteous, honest, and friendly staff! I wish I had switched to them sooner. I highly recommend Dr. Sullivan and his staff to everyone!"

– Jessica
Looking for a new dentist and dental team? We'd love to meet you!
We treat our patients like family, and when it comes to porcelain veneers, Dr. Sullivan is an experienced dentist in Gilbert, AZ with a list of credentials that sets us apart. Dr. Sullivan trains and teaches other dentists in cosmetic and restorative dentistry, and he is a clinical mentor at Spear Education.
Dr. Sullivan is a member of the American Academy of Cosmetic Dentistry and The Pacific Aesthetic Continuum, and has been voted the top dentist in Phoenix for the last 10 years!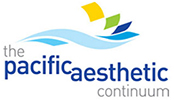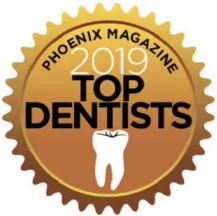 Explore a smile transformation today.
What are the possibilities for your smile? To see what might lie ahead with cosmetic dentistry, contact our office today. We would love to set up a consultation and get to know you and your smile concerns at Artistry in Dentistry.