Implant Supported Dentures by Artistry In Dentistry
As part of our restorative procedures, we offer dentures. Missing teeth are not just a cosmetic problem, but they can be a serious health problem. At Artistry in Dentistry, we want to help you to correct any problems that are caused by missing teeth. Some of those problems could include:
Bone Loss
Bone loss in the jaw is a common condition associated with missing teeth.
Difficulty Speaking
Speaking can be very difficult when the tongue doesn't have the teeth to assist it with pronouncing words.
Difficulty Eating
Chewing food can be a major chore when there are no teeth to properly grind the food for digestion.
Looking Older Than You Are
Facial muscles sag when there are no teeth in the upper or lower jaw, and even more so when all of the teeth are missing.
If some or all of your teeth are missing, don't worry! We can fix that. We use implant-supported dentures to correct the problems associated with missing teeth. We can use the process of whole mouth implants to hold dentures that replace entire arches of teeth using just 2–6 implants per arch.
Fixed dentures, also known as implant dentures, are supported by dental implants inserted into the upper and lower jaw bones. After dental implants are placed, full sets of upper and lower teeth can be affixed to the implants. These are known as fixed dentures.
The implant denture process.
When we decide that implant dentures are right for you, Dr. Sullivan will ensure that you're ready. The team will take CT scans of your jaw to make sure that your jaw can support new titanium tooth roots in the jawbone.
Then, we partner with a trusted oral surgeon who will place the titanium posts in the jaw, according to a safe plan. We then allow your jaw time to bond naturally to the new tooth roots.
Finally, we'll place your implant dentures on your implants here at Artistry in Dentistry.
"All the staff were warm and friendly and explanation everything. I've never had such a positive dental experience, they all were comprehensive, confident, competent and compassionate with regards to my care and took care of every need and question I asked of them. I now look forward to my next appointment to see their friendly faces again."

– Christopher
Each case of implant dentures is a little different. Plus, implant dentures can be permanent or removable. With permanent implant supported dentures, you will not remove them at night for cleaning, but you will have to brush and floss them just as you do your natural teeth. Removable implant supported dentures are removed for cleaning.
Either way, they will require the installation of implant posts in the jaw to support the denture, which is made from a pink acrylic material and porcelain caps. There are also some options in the way that the implants are placed and the type of procedure:
Removable With Two Implants Up Front
Some patients only need two implant posts to hold full dentures or partials in place. This can save you money and recovery time. Also, you can snap this type of denture out of your mouth when needed.
Removable With Two Implants Up Front and Two in the Back
In this procedure, the dentures need an additional two implants for better support—or simply to be prudent.
Permanent Dentures
These dentures stay in place and can be treated as natural teeth. We often use the All-on-6 process, which holds a full arch of teeth on just six implants.
Teeth in a Day
The Teeth in a Day process quickly places dentures on four implants to give you same day teeth. Imagine walking in with an incomplete smile and walking back out from the same appointment with a new smile.
Teeth in a Day for instant results.
The Teeth-in-a-Day process utilizes four or six dental implants placed in the strongest parts of your jaw. This stability allows us to place your restoration teeth in the same day as you receive dental implants. You can walk out of our office with a full and beautiful smile, all in one day!
If you are a person who likes efficiency and if you have a healthy jawbone density, let's talk about Teeth-in-a-Day as an implant-supported dentures option.
"I've had these [implant dentures for] … five years and they feel just like my regular teeth." – Bernie, Teeth in a Day patient
Benefits of implant supported dentures
The benefits of choosing fixed dentures over traditional dentures include:
Long Lasting: Fixed dentures will last years and years, with virtually no maintenance or alterations.
No Falling Out: Traditional dentures have a tendency or at least the potential to fall out of the mouth. Fixed dentures won't have that problem.
Preserve Bone Density in Jaw: Dental implants work to preserve bone density, so you don't lose it as you would with traditional dentures.
Function like Real Teeth: After they're in place, fixed dentures will function and look just like real teeth.
Ready for an amazing experience at the dentist? Come meet Dr. Sullivan!
Come meet Dr. Sullivan, a Fellow of the Academy of General Dentistry and a member of the American Academy of Cosmetic Dentistry. Dr. Sullivan trains his fellow dentists in dental implants, cosmetic dentistry, and complex restorative dentistry.
Dr. Sullivan is also a member of:
The International Congress of Oral Implantologists
The American Academy of Implant Dentistry
The Pacific Aesthetic Continuum
The American Society of Implant & Reconstructive Dentistry
Additionally, Dr. Sullivan has been named the Phoenix Top Dentist for a consecutive 10 years! Our dental team works together to provide you with a pleasant, quality dental experience.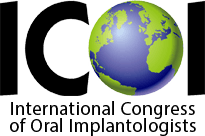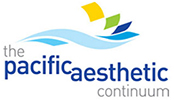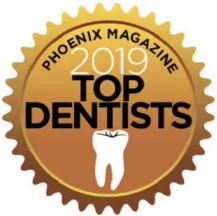 Consult Artistry in Dentistry for implant dentures.
If you have any questions, don't hesitate to call us. Dr. Sullivan is very skilled in the implant restoration process, and he even trains other dentists on implants, cosmetic dentistry, and complex restorative dentistry procedures. Reach out with any concerns or to set up an appointment!