General dentistry in Gilbert, AZ.
Our compassionate general dentistry team is here to help you and the ones you love most. At Artistry in Dentistry, your dentist in Gilbert, AZ, we provide comprehensive dental care, complete with regular examinations and cleanings.
Plus, you'll meet with Dr. Sheldon Sullivan, DDS, who is a member of the American Dental Association, is a Fellow in the Academy of General Dentistry, and has been voted Phoenix Top Dentist for 10 years running.
Benefits of general dentistry.
General dentistry is surprisingly important. Simple preventive dentistry can save patients from pain, hours or days of trouble, and expensive services. Getting twice-yearly teeth cleanings and checkups can stop cavities from forming, infections from spreading, and teeth from being damaged.
Your general dentist in Gilbert will be with you throughout your life, during routine exams, of course—but also for oral cancer screenings, dental implants, extractions, dentures, emergency dental care, and more. If you want to find a new, friendlier dentist and team, call Artistry in Dentistry now.
"Dr. Sullivan is very precise and detailed. We felt very comfortable with him." – Chelsea
Preventative and corrective general dentistry services.
Your regular appointments will always include a professional deep teeth cleaning. In addition, we can also perform the following services.
General dentistry procedures.
Teeth Cleaning
We'll perform teeth cleaning with professional techniques and experience.
Tooth Extractions
We will perform basic tooth extractions if they're necessary.
Fillings
Place dental fillings during cavity treatments, using tooth colored fillings to blend in.
Sealants
Add sealants to teeth to help prevent cavities.
Fluoride Treatments
We give fluoride treatments to strengthen teeth and help prevent cavities.
Laser Gum Treatment
If you need, we can use a dental laser to stop cold sores and canker sores before they develop.
Beyond these treatments, we also routinely perform many screenings to assess your total oral health—though these might not happen at every appointment.
We will also answer all of your questions about your concerns and goals for your smile. We can suggest treatment plans whenever necessary to keep your oral health in tip-top shape. If you or your loved one suffers from dental anxiety, we will be sure to put everyone at ease. We can make nervous and young patients feel welcome and comfortable.
During your dental cleanings, we use specialized tools to gently remove all plaque from the teeth and gums. These deep cleanings are critical in the prevention of bacteria buildup. With regular cleanings and at-home oral hygiene, you will avoid tooth pain, bad breath, and tooth loss.
General Oral Health Check
We'll check your gums for decay and signs of periodontal disease. We also use the DIAGNOdent system to detect cavities early.
Oral Cancer Screening
We periodically screen for signs of oral cancer using the VELscope system.
Assess Physical Trauma
We'll check your teeth for damage and wear like chips and cracks. In addition, we'll check for signs of bruxism (teeth grinding) to prevent further wear.
Airway Obstruction Analysis
To help your overall health and wellness, we periodically check for airway obstruction to see if you might qualify for a sleep apnea sleep study.
Check Your TMJ
We may look for problems with the jaw joints—such as TMD or other possible misalignment issues.
We recommend you keep to a strict oral hygiene regimen at home to protect yourself from cavities, gum disease, and other oral health complications.
A basic outline of your daily treatment plan should include:
Brushing teeth at least twice a day, once in the mornings and right before bed.
Flossing carefully at least once per day.
Using a good oral rinse to kill more bacteria.
Using fluoridated toothpaste to protect against cavities.
If you need any help refining your daily routine, we would be happy to make recommendations.
A compassionate place for preventative dentistry.
At Artistry in Dentistry, your Gilbert, AZ, dentist office, we know that an ounce of prevention is worth a pound of cure. We do everything in our power to prevent problems before they arise. We genuinely want to protect your comfort, your time, and your wallet!
With preventive services like cleanings, exams, sealants, fluoride treatments, and fillings, we can often prevent oral pains and complications.
If you do end up needing a dental crown, dental implant, or any other dental service, we would be happy to help you. We are a comprehensive practice with quality services so that our patients of all ages can get the care they need.
"Dr. Sullivan is always very polite and engaging. They all do a great job of making me feel comfortable and valued. The place is clean, warm, and very sophisticated. I 10 out of 10 recommend for all your dentistry needs."

– Rebehka
Qualified general dentistry care for our Gilbert area patients.
You can trust in the care provided by Dr. Sullivan, a Fellow of the Academy of general Dentistry and member of the American Dental Association. Dr. Sullivan has also been voted the Phoenix Top Dentist for 10 years running!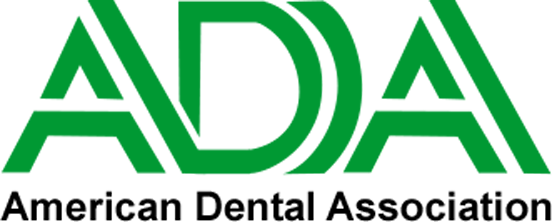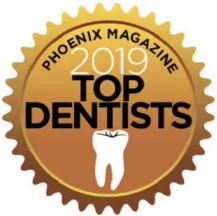 Call today for better oral health with a caring dental team.