A dental bridge holds a new dental crown (or crowns) in place. In other words, it puts a customized tooth in the space where you lost a tooth, or it can replace several teeth, acting as a fixed partial denture.
How does this work? We create a dental crown—the top and sides of a tooth—made of a durable, realistic-looking material such as porcelain, created exactly for your smile. Then, we place that in an appliance called a bridge that will attach to the teeth on either side of the gap.
Finally, we prepare your other teeth to hold the bridge and then bond the bridge into place. We'll make sure it feels right and looks great until you're satisfied.
Benefits of dental bridges.
There are a few ways to restore a missing tooth, and a tooth bridge may be the right option for you and your smile. A dental bridge can:
Help You Chew Naturally
Once your fixed bridge is bonded to your teeth, it will feel like a natural part of your bite. You can chew your food normally again.
Protect Your Other Teeth
A missing tooth can make other teeth move into the socket area. As they move, they can rub together poorly, causing damage to the teeth, and your bite can become uneven. A bridge can solve these problems.
Help Prevent Infection
A socket can be hard to clean correctly, which could cause bacterial buildup. A bridge can protect that exposed gum area.
Restore Your Beautiful Smile
A damaged or missing tooth could disrupt how you interact with other people. A dental bridge can seamlessly complete and restore your smile.
Get your self-confidence and the normal function of your teeth back with a dental bridge. We'll guide you through the steps and keep you comfortable in our friendly office throughout.
When is a tooth bridge needed?
Is one of your teeth missing? Or more than one? We know how frustrating and uncomfortable that can be. It's easy to be constantly aware of a missing tooth while you're working or socializing.
A missing tooth or teeth may also disrupt your nutritional intake, if you are not able to eat the foods you really need to. You may become malnourished. Or your empty tooth sockets could become infected, leading to greater health risks.
If you are uncomfortable or anxious about having a missing tooth or teeth, contact Artistry in Dentistry. We can offer several state-of-the-art solutions to restore your smile and let you eat normally again.
"Dr. Sullivan is to the point but also very kind and attentive to your needs. My teeth look incredible and I am looking forward to my next cleaning and being a loyal patient at Artistry in Dentistry!"

– Caleb
Dental bridges vs. implants.
Traditional bridges and dental implants both hold your new tooth in the space where you have lost a natural tooth. But they hold the appliance in different ways:
Traditional Dental Bridge
This method holds your new tooth or teeth within an appliance that is anchored to your surrounding natural teeth. We will add dental crowns to the nearby teeth to hold the bridge in place.
Implant Supported Appliance
A dental implant is placed in the jawbone and naturally bonded there, creating a stable base for a new tooth crown—or two or more implants together can hold an appliance, such as a bridge.
Traditional dental bridges work well for completing a smile, and implants have their advantages, such as strengthening your jawbone and preserving your nearby teeth. But Dr. Sullivan will recommend the option that seems the most advantageous for your case and your budget.
A quality dental bridge from a dentist you can trust.
Not only does Dr. Sullivan teach other dentists about cosmetic dentistry and complex restorative dentistry, he is also a clinical mentor at Spear Education and gives lectures nationwide!
He is a Fellow at the Academy of General Dentistry and is a member of the AACD, ICOI, AAID, the Academy of Osseointegration, The Pacific Aesthetic Continuum, and the American Society of Implant & Reconstructive Dentistry.
Dr. Sullivan has been voted Phoenix's Top Dentist for 10 years, with the year 2019 collecting the highest cumulative votes in the history of the magazine!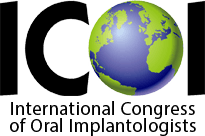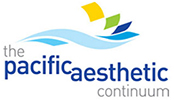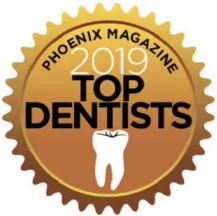 Make an appointment with Dr. Sullivan for a restorative dental bridge.
If you're tired of that missing tooth, contact our warm and professional staff at Artistry in Dentistry. Remember, Dr. Sullivan was voted Phoenix's Top Dentist 10 years running, so you'll receive excellent care. He is also a member of the American Society of Implant and Reconstructive Dentistry. Call now for an appointment so we can complete your unique and beautiful smile!