What's the best solution for a broken or worn down tooth? Dental crowns, or tooth caps, are reserved for teeth with extensive damage. They are highly effective in restoring the natural function and build of the tooth.
Some of the uses of tooth crowns include:
Protecting teeth that are cracked or chipped
Fortifying teeth that are deeply decayed
Supporting a dental bridge
Restoring a dental implant
Strengthening weak or worn teeth
Dr. Sullivan at Artistry in Dentistry is a member of many dental organizations, as well as training other dentists in advanced techniques, such as creating and placing dental crowns. He is committed to providing excellence in restorative dentistry to the Gilbert area.
What are the benefits of dental crowns?
Dental crowns will give you back your beautiful smile and end the embarrassment of cracked or damaged teeth. Crowns are reliable, long-lasting, and customized to your smile. Most importantly, our dental crowns will fortify your teeth against further damage so you can keep your natural teeth for years to come. They also provide:
Great aesthetics
Quick restorations
Tooth durability
Protection against damage and decay
Support for damaged teeth
Contact us today in the Gilbert area to discuss the possibilities for your smile restoration. Let's improve your oral health together. We would be happy to help you and answer all of your questions at Artistry in Dentistry in Gilbert, AZ today!
"I'm almost 50 and this is the FIRST time I've ever been to a dentist and not felt any pain. They have cutting-edge technology. They mill, fire, and put your crown on the same day."

– Vicki
Not everyone needs a crown. If you do, it might be for one of the following situations:
A Large Dental Cavity
Some cavities are large enough that they weaken a tooth to a higher degree. A crown can help to hold the tooth together and allow you to keep your original tooth material. That's a lot easier than getting a whole new tooth—trust us!
Failed Fillings
An old filling can sometimes wear out. A tooth crown can be used as a new filling, which can let you chew and smile with confidence.
Root Canal Treatments
A root canal procedure almost always will need a crown to restore and protect the tooth afterward.
Broken, Discolored, Cracked, or Misshapen Teeth
You can get a tooth cap to either restore a damaged tooth or to reshape or recolor a less-than-pleasing tooth.
For a qualified dentist who cares about your health, visit Dr. Sullivan in Gilbert, AZ!
If you are looking for a qualified dentist who cares about each individual patient, look no further! We're excited to serve you and improve your smile. Dr. Sullivan has years of experience in addition to teaching other dentists about cosmetic dentistry and complex restorative dentistry.
Dr. Sullivan is a clinical mentor at Spear Education and lectures at nationwide workshops and conferences. He is a member of the AACD and the Pacific Aesthetic Continuum, as well as a Fellow at the Academy of General Dentistry.
Our proven track record shines through as Dr. Sullivan has been voted Phoenix Top Dentist for 10 years running, and in 2019 received the highest cumulative votes in the history of the magazine!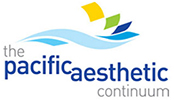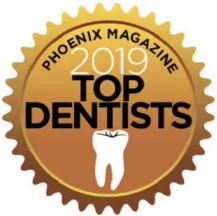 Schedule a fast dental restoration with Artistry in Dentistry.
If you're struggling with a damaged or misshapen tooth, let Dr. Sullivan help. While you're still in your comfortable dental chair, we can craft your custom-made dental crown with our CEREC technology. Call today for an appointment.