Restorative dentistry – Gilbert and Mesa, AZ.
It would be great if our natural teeth lasted for a lifetime, but many of us have to protect or rebuild our smiles over time. Dental decay, physical trauma, or aging can all lead to tooth damage.
If you have a natural tooth that isn't strong or beautiful like it once was, we can revive it with restorative dentistry. In order to achieve an ideal outcome, it is key to select a qualified dentist.
Dr. Sullivan restores teeth with expertise and precision. He's so dedicated to this work that he even trains other dentists in it and is a Fellow in the Academy of General Dentistry. He cares about his patients and the results they see.
Whatever restorative dentistry procedure you may need, we will give you the natural-looking, long-lasting results you have in mind.
"In my opinion, Dr. Sullivan is the Mozart of the dental world." – Natalya
Benefits of restorative dentistry.
It can be very disappointing when tooth decay or a broken tooth disrupt what is most important in life. When you get a new tooth in place or your tooth repaired, you can focus on your family, your work, your hobbies, your favorite foods, and everything else you enjoy in life.
When you're struggling with missing teeth or with dental damage, you can feel vulnerable. That's why we're always friendly and caring here at Artistry in Dentistry. We'll do anything we can to treat you like a valued friend and make sure you're comfortable. We have even served cookies and ice cream in the past.
"The entire staff is extremely professional. Every time I'm there they go above and beyond to make sure it's a great experience. They gave me a stress ball, which I didn't even need after my first visit."

– Vicki
When would I need restorative dentistry?
Patients who have lost teeth due to injury or oral hygiene issues can regain beautiful complete smiles. Our restorative team may use custom dentures, dental implants, or dental bridges to rebuild your pearly whites.
We will sit down with you and educate you about your treatment options in detail. We want to help you make the right decision for you based on budget, preferences, and long-term results.
We are committed to using the highest quality materials available. You will achieve a smile that has the same strength and integrity as natural teeth.
Our dentures and dental implant restorations are modern and sleek. They feel and look real, and will give you the functionality you have been missing, whether you have a cracked tooth, tooth decay, lost teeth, or other challenges.
Restorative dentistry procedures at Artistry in Dentistry.
If your teeth are damaged but not severely enough to demand extraction, there are other options, which include:
Dental Bridges
A dental bridge is an appliance that holds a replacement tooth in a gap where a tooth was lost.
Dental Implants
Dental implants are titanium tooth roots that we surgically implant and that each hold a replacement tooth—or several together can hold tooth-replacement appliances.
Implant Supported Dentures
These are dentures that are attached to several implants instead of resting on the gums.
Inlays and Onlays
Using our CEREC machine, we craft custom fillings that repair damage to a tooth and restore its form and function.
Are you looking for an experienced dentist in Gilbert, AZ? Look no further!
At Artistry in Dentistry, we love our patients and it shows. Dr. Sullivan is an experienced dentist who trains and teaches other dentists in cosmetic dentistry, implants, and complex restorative dentistry. He also works as a clinical mentor at Spear Education. Dr. Sullivan is also a member of the following groups:
Fellow in the Academy of General Dentistry
American Academy of Cosmetic Dentistry
International Congress of Oral Implantologists
American Academy of Implant Dentistry
Academy of Osseointegration
The Pacific Aesthetic Continuum
The American Society of Implant & Reconstructive Dentistry
Dr. Sullivan has also been voted the top dentist in Phoenix for the last 10 years, receiving the most votes of any of the years in 2019!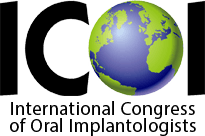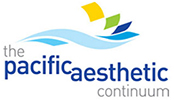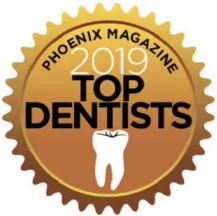 Restore your teeth at Artistry in Dentistry.
The very skillful
Dr Sullivan
can also use dental fillings and other restorative treatments to strengthen your smile. To learn more about which restorative treatments are available to you, please
contact Artistry in Dentistry
today.